WeChat quite simply…
is a combination of Facebook, Viber, PayPal, Uber, and much more. It is the #1 social media platform among Chinese, with over 1 billion monthly active users in China and close to 1 million in Canada.

On WeChat, users can do just about anything - from connecting with their friends and family members, to sending money, reading news, following brands, buying products and tickets, redeeming coupons, participating in contests, ordering food and taxi, booking doctor's appointment, and more.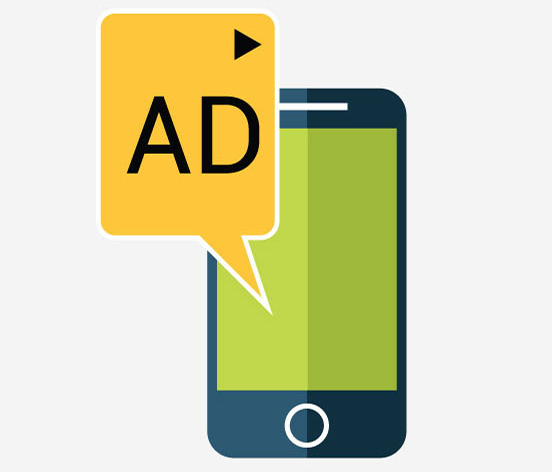 Advertising on WeChat…
For brands and advertisers, WeChat is the gateway to reach Chinese Canadians. They spend over 35 hours* on WeChat every week according to a survey done by DAVE with its parent company, AVcommunications in 2017.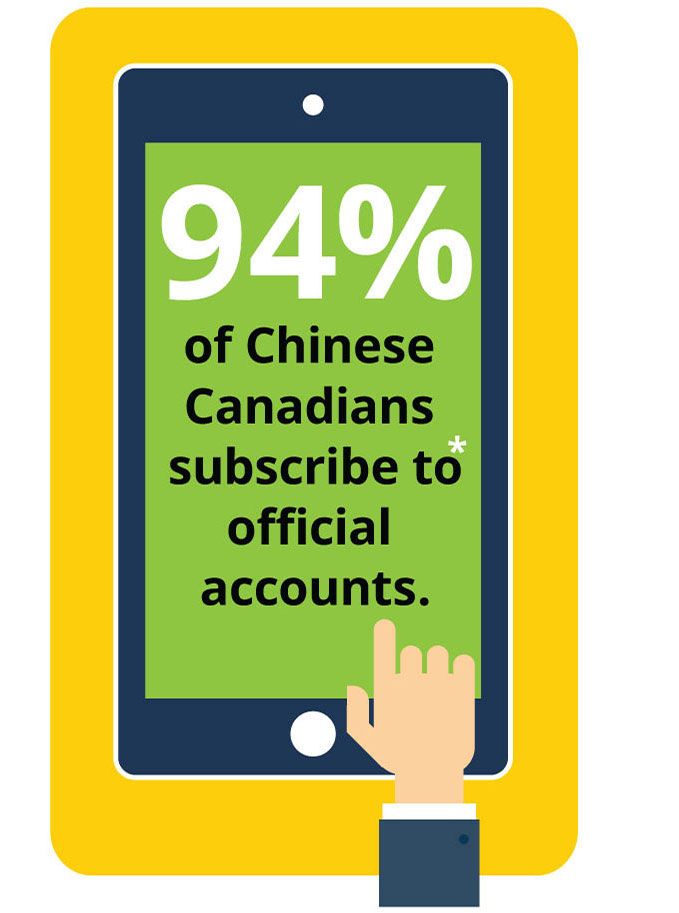 If your brand has a Facebook page, why not consider opening an Official Account (OA) on WeChat
WeChat official accounts are like Facebook pages where brands can engage with its followers. Brands can push offers, discounts and exclusive content. What's even cooler than Facebook, WeChat has an option to customize a bottom menu. This means your Official Account can double up as the Chinese homepage of your brand.
If a brand has an Official Account, you can push 2 kinds of ads from this account: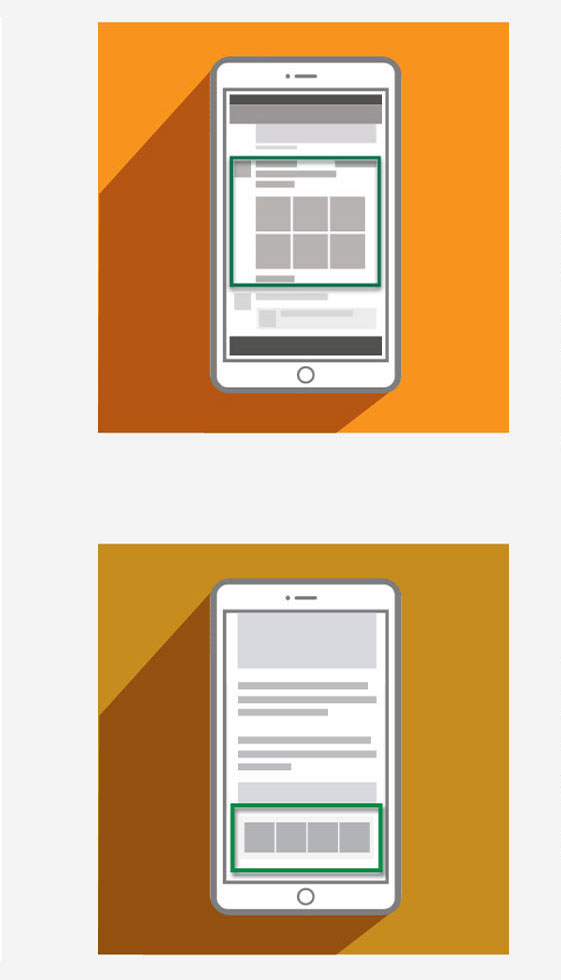 Moments ads
Moments is like a user's Facebook timeline where you can share your status, photos, videos or an article. Moments ads are shown on user's timeline, just like Facebook newsfeed ads. They can be used to create campaign awareness, push offers and encourage app downloads.
Programmatic banner ads
Programmatic banner ads on WeChat functions like programmatic ads on Google. They are clickable display banners at the bottom of the article on WeChat Official Accounts.